Rick's Page!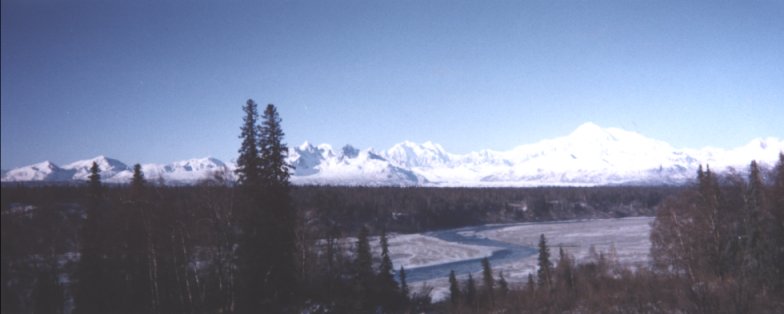 Kick your shoe's off, come on in and take a look at some of the most beautiful scenery in the world, right here in Alaska!! Of course, the picture above is of Mt. McKinley, or Denali as the locals call it, and is one of the top tourist attractions in the state. There's a lot more pictures on the page, so feel free to browse around, stay as long as you like, and send me a message and let me know what you think. Constuctive criticism is appreciated! Enjoy!!!

Lake pictures in Clarksville Mo.
The Caribou Hunt,
Pictures taken near Anchorage.
On the Kenai Penninsula
Comet Hale-Bopp from Alaska
Prudhoe Bay, where I work
Hunting Trips and Friends

Let me know what you think!
Number of Visits since March 16, 1998:
LE FastCounter